VORTEX ROK VLR ENGINE KIT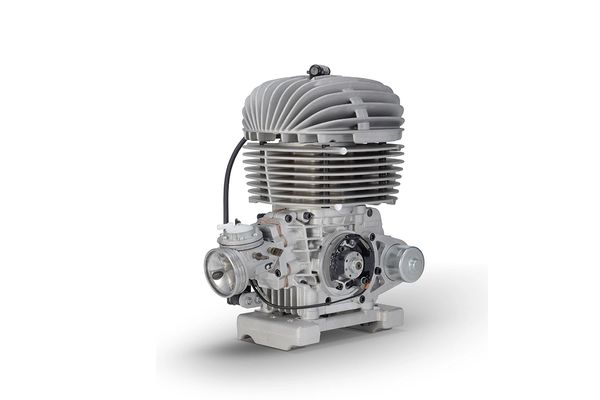 VORTEX ROK VLR ENGINE KIT
ROK VLR COMPLETE ENGINE PACKAGE (ROK PRICE CHANGE ON JULY 1st, 2020)
Classes: Junior VLR, Senior VLR & Masters VLR
Building upon the successful line-up of Vortex ROK engines, ROK Cup Promotions has launched the brand new Vortex ROK VLR. The perfect platform for the entry-level driver, the ROK VLR not only offers superior performance over its rivals with lower maintenance, but it also offers some great features like electric start all at a cost racers can afford.
The new ROK VLR engine was designed solely with club racers in mind, whether it's a new racer getting into karting, or for those looking to move up from a four-cycle powerplant. Also, for racers that want to update their current 100cc to a state-of-the-art engine package, this engine covers it all.
*Engine Mount is not Included
Single-cylinder 2 stroke engine
Displacement 100 cc
Reed Valve
Air-cooled system
Integrated electrical starter
Centrifugal dry-clutch
Mixture-lubricated
Cast iron made cylinder CNC worked
1 elliptical port plus 2 boosters
Piston ring L type
Bore and stroke 48x54mm
Selettra analogic ignition
Butterfly valve 24mm carburetor
Vortex intake silencer
Engine weight 45 lbs.