NEW PRAGA BABY ROLLER CHASSIS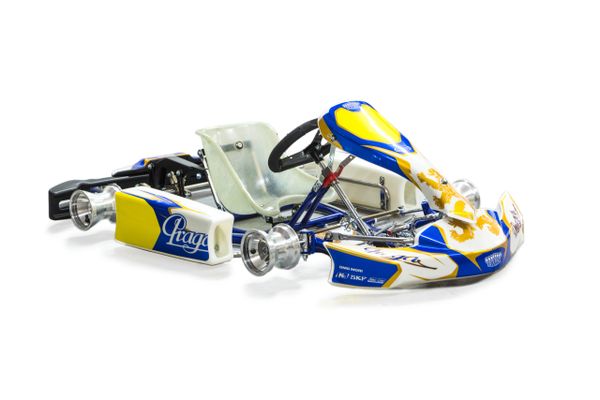 NEW PRAGA BABY ROLLER CHASSIS
The Kart that starts your career

The chassis for the youngest drivers. Made entirely of tubes with a diameter of 25 mm. Recommended for children aged 6 – 8 years

Safety of Praga products is the key factor when developing new chassis.

Chassis is developed and tested by experienced engineers in order to guarantee safety for our youngest drivers.
TECHNICAL SPECIFICATIONS
Ø28 mm tubular frame made of high-strenght 25CrMo4 steel
MK14 – Puffo bodyworks with CIK-FIA homologated supports
mechanical brake system with Ø140,5 mm steel rear disc
top line steering system with Ø300 mm wheel
adjustable footrest system
aluminum alloy Ø5 inches rims, 115 mm (front) – 140 mm (rear)
"puffo" seat with adjustable system
Ø25 x 960 mm axle
Ø17 mm spindles with Ø8 mm kingpins
wheelbase of 800 mm
weight of 43 Kg

*We only offer the stock roller version (no tires or engine) online since most US clubs and series require spec tires and motor packages that differ by region. Please call 405/473-5169 if you would like to inquire about purchasing a complete package or would like a custom competition package.
*DUE TO COVIED-19 ORDERS MAY TAKE 4 - 8 WEEKS FOR DELIVERY