NEW PRAGA & FORMULA K - MONSTER EVO 3 950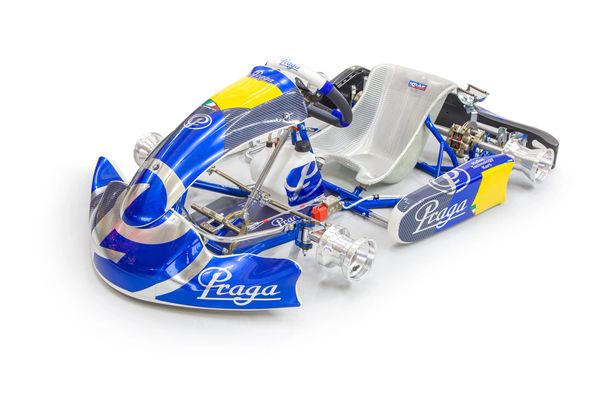 NEW PRAGA & FORMULA K - MONSTER EVO 3 950
The top chassis for young drivers.

The chassis for Mini-Swift, Mini-ROK and LO206 cadet categories. The high performance chassis for young drivers. Recommended for drivers aged 8-12 years.

Chassis that makes the difference

Different solution for different categories
Derived from the floating and ventilated brakes used on the KZ models, the braking system of the Praga "Monster EVO" has been designed to ensure the maximum efficiency and safety.


Technical Specifications
Ø28 mm tubular frame made of high-strenght 25CrMo4 steel
MK14 bodyworks with CIK-FIA homologated supports
R3 hydraulic brake system, pump with oil recovery tank, Ø149 mm steel rear disc
Top line steering system with Ø330 mm "Le Mans" steering wheel
3.5 L of tank capacity
Aluminium alloy Ø5 inches rims, 115 mm (front) – 140 mm (rear)
"Racing mini" seat, size 1 | 2
Ø25 x 960 mm – Ø30 x 5 x 960 mm, S | M | H axles
Ø17 mm spidles with Ø8 mm kingpins
Wheelbase 950 mm (USA)
Weight of 36 Kg