IPK RACING SEAT - LIGHTWEIGHT FIBERGLASS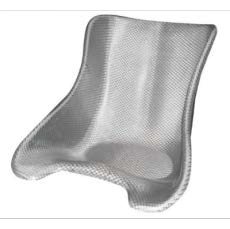 IPK RACING SEAT - LIGHTWEIGHT FIBERGLASS
IPK Fiberglass Racing Seat
This seat is lightweight and flexes well.
Choose sizes from the following sizes:
1 (29 cm) - This seat fits junior drivers and really skinny drivers under 110lbs.
1+ (30.5 cm) - This is a slightly larger seat that fits larger junior drivers and skinny drivers under 120lbs.
2 (31.5 cm) - This seat is a good middle range seat for drivers in safety gear and weighing up to approx. 150lbs.
3 (32.5 cm) This seat fits most normal adult drivers up to approx. 180lbs.
4 (34 cm) This seat fits wider drivers.